What is the PKA SoftTouch Path to Profit?

We are now raising a second round of capital to complete clinical trials and secure licenses with pharmaceutical companies who will then manufacture and sell our device. By investing, you will receive shares and become a co-owner of PKA SoftTouch, having the potential to profit from the sale of each and every device.
PKA SoftTouch Corp. follows a Licensing Model for revenue generation. Revenue streams could be derived from two sources, royalties and a manufacturing profit.

Clinical Trials
Proof of Concept clinical trials completed & data generated.
PHASE I: Animal Trial
PAHSE II: Human Trial

License with Pharmaceutical Company
Pharmaceutical company receive clinical trial data then fill device with drug they produce.

Sale of Device
Large-scale licensee manufacturers, prefills & sells device.
PKA manufactures & pre-fills device & small-scale licensee sells

Profit for Shareholders
Royalties from each sale.
Manufacturing Profit & Royalties from each sale.
KEY MILESTONES

ACCOMPLISHED TO DATE
An initial $1,373,338 by 47 investors, who have full confidence in the company and device
Followed by another $202,226 by 141 investors in Round I of our Frontfundr campaign
We are ready to start veterinary clinical trials. As of 21 July 2020, we had already met with our Pharmaceutical Regulatory Consultants, McCarthy Consultant Services, and were three weeks away from finalizing moulds; steps that position us to approach companion animal medication manufacturers with confidence and the data required.
We are now inviting existing, new and interested investors to purchase shares.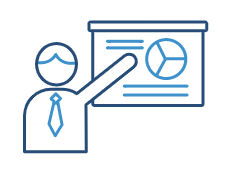 Strategy
---
Our primary strategy to access the market is to sell licences to pharmaceutical companies who, due to regulations, will assume responsibility for manufacturing, pre-filling and selling the device.
For this reason, they:
1. they want proof that the device works, and
2. their drug is compatible with the device.
Clinical trials will provide proof the device works.
(Two previous clinical trials returned positive results. Trials for the GEN VI device are now required because Health Canada only accepts trials conducted on the device going to market.)
Pharmaceutical companies then provide us with a small amount of drug to test for compatibility.
(Typically either 60-90 days or 12-18 months.)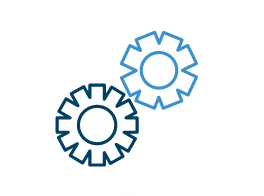 Execution
---
We have been in discussions with:
Seven major pharmaceutical companies,
Six medium-sized pharmaceutical companies, and
10+ smaller pharmaceutical companies & clinics.
All parties are interested in securing a licence based on existing clinical data and the potential for increased market share and high cost-savings.
Once we present clinical data to them, an agreement to licence will be executed, subject to compatibility testing*. In addition, once early adopters commercialize the device, we expect to attract further interest at a rapid rate.
*This is common practice in the pharmaceutical industry and is a process we have spent 15 years preparing for.
GLOBAL

PATENTS
A key component for financial success and stability is the protection of our technology. We have protected our intellectual property in 23 countries: Canada, United States, India, Austria, Belgium, Denmark, Finland, France, Germany, Greece, Ireland, Italy, Netherlands, Poland, Spain, Sweden, Switzerland, United Kingdom, Japan, New Zealand, South Africa and Australia. Patents are still pending in Brazil and Argentina.
For further details on this investment offering and how to invest, please click below.
LEARN MORE
If you have additional questions, please contacts us.