The global market potential for other drug markets and vaccines is expected to grow to US $779 billion by 2024. The CAGR is 11.25 per cent between 2018 and 2024 (Zion Market Research). Since the PKA Micro-Needle is a platform technology, it can be utilized with a wide range of injectable drugs. PKA will start by focusing on high growth areas, including COVID-19 and other vaccines, narcotics (for pain management in diseases such as cancer), Heparin, Naloxone (for opioid drug overdose) and tuberculosis diagnostic testing.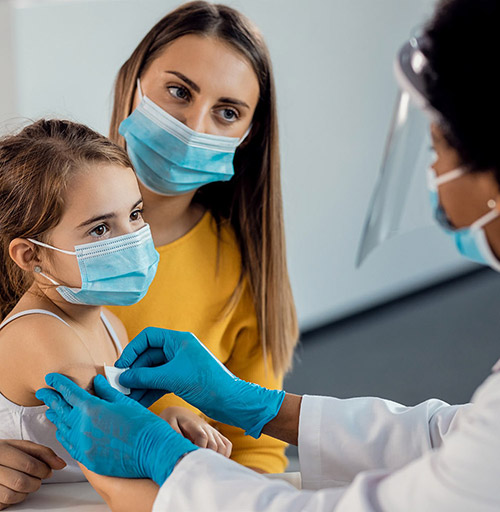 Vaccines
As witnessed by the COVID-19 crisis, vaccines are a growing market worldwide. Governments continue to actively sponsor programs to promote vaccine awareness and compliance. Globally, more than 10 billion doses of COVID-19 vaccines alone were pre-ordered in 2020. The Micro-Needle device is the perfect platform to inoculate populations quickly, since devices are pre-filled, don't require oversite for drawing down the vaccine (ideal for pharmacies) and there is no need to worry about sharps disposal. PKA will target pharmaceutical companies producing COVID -19 vaccines, including Pfizer, Johnson & Johnson and Moderna, as well as Canadian pharmaceutical companies such as Medicago, headquartered in Quebec City and currently in Phase 3 of clinical testing of its vaccine (the company has also been granted "fast track" status by the US FDA) as well as Toronto-based Providence Therapeutics, which is currently in earlier stage clinical trials, supported by the Government of Canada, and has recently purchased manufacturing facilities in Calgary, AB, to produce the vaccine.
Other vaccine companies PKA will target include those manufacturing influenza and paediatric vaccines.
The influenza vaccine market was valued at US $5.1 Billion in 2018 and is projected to reach US $8.28 Billion by 2026, growing at a CAGR of 6.28 per cent from 2019 to 2026.14 Targeted influenza vaccine companies include Merck Sharp & Dohme Corp, BioDiem, Novartis AG, Abbott, Pfizer Inc, CSL Limited, Emergent Biosolutions Inc, Sanofi, F. Hoffmann-La Roche Ltd and GlaxoSmithKline.
The paediatric vaccine market is expected to register a CAGR of seven per cent during the forecast period, 2020-2025. This growth is attributed to the rising burden of chronic diseases, along with the importance and awareness of immunization, technological advancements in vaccines, and an increase in the government and non-government funding in R&D.
---
PKA will target the largest vaccine manufacturers: Aventis Pasteur, GlaxoSmithKline, Merck, and Wyeth.
---

Heparin
Heparin (a drug class), estimated to be a $7 billion market with a CAGR of 1.6 per cent, and low molecular weight versions, are used to treat a wide range of clotting (thrombosis) disorders, both acute and chronic. In 2018, approximately 92 million adults in the U.S. suffered from some form of cardiovascular disease.16 Venous thromboembolism (VTE), including deep vein thrombosis (DVT) and pulmonary embolisms (PE), is forecast to be the fastest growing segment. While Heparin can be delivered intravenously or subcutaneously, the latter method has been far outpacing IV delivery over the last few years, which bodes well for the PKA device.
---
PKA will target the key players in the industry: GlaxoSmithKline, Pfizer, Baxter, Leo Pharma, Sanofi, Dr. Reddy's Laboratories, Aspen Holdings, B. Braun Medical, Fresenius and Teva Pharmaceutical Industries.
---

Pain Management
The global pain management drugs market was valued at $71 billion in 2019, and is projected to reach $91 billion by 2027, registering a CAGR of 3.8 per cent from 2020 to 2027.17 Cancer pain and chronic back pain segments are expected to grow at the highest rate throughout the forecast period, owing to increase in number of surgeries globally and rise in prevalence of chronic diseases that lead to back pain. (https://www.alliedmarketresearch.com/pain-management-therapeutics-market)
---
PKA will target pharmaceutical companies that specialize in pain management, focusing on North American companies first: Pfizer, Eli Lilly & Company, Bausch Health Companies, Merck & Co, Johnson & Johnson, Purdue Pharma.
---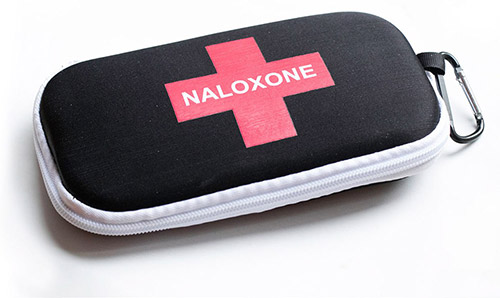 Naloxone (anti-opioid)
Opioid overdose is on the rise in North America, and both Health Canada and the US FDA have approved the use of Naloxone — a drug that temporarily reverses the effects of an opioid — by laypeople. Time is critical for overdose victims, especially with the onset of synthetic drugs such as fentanyl. Take-home kits with injectibles are available from pharmacies and a Naloxone nasal spray has recently been developed and approved, but it is very expensive. This is a great market opportunity for the PKA SoftTouch device, since the pre-filled device can quickly be injected almost anywhere on the body and it is safer for laypeople as well as emergency response teams to use than a traditional syringe.
---
PKA will approach Taj Pharmaceuticals.
---

Tuberculosis screening
In 2016, it was estimated that 1.7 billion people, or approx. 25 per cent of the world's population, were infected with latent tuberculosis infection (LTBI), according to the World Health Organization.18 Testing for TB is often done through a Mantoux skin test, in which a small amount of fluid is injected into the skin on the lower part of the arm. This would be an excellent application of PKA technology, since the test targets the skin only.
---
PKA will approach Sanofi Pasteur (Tubersol®), and JHP Pharmaceuticals (Aplisol®), two FDA-approved TB skin test drug manufacturers.
---