Who will benefit from the PKA Micro-Needle?

Small and inexpensive, the microneedle will address the increasing need to administer drugs in a safe and efficient manner. We see the micro-needle being used by pet owners, animal health professionals, healthcare workers with a trend towards home, self-care patients who self-administer without assistance.
We also see our device providing further opportunity for the rapid, safe and efficient delivery of vaccines to populations in premeasured mass quantities, including to areas of the world currently under-served by the medical community.
Positioned to replace the traditional syringe delivery of drugs, we aim to enhance the quality of life for millions of people and animals across the globe.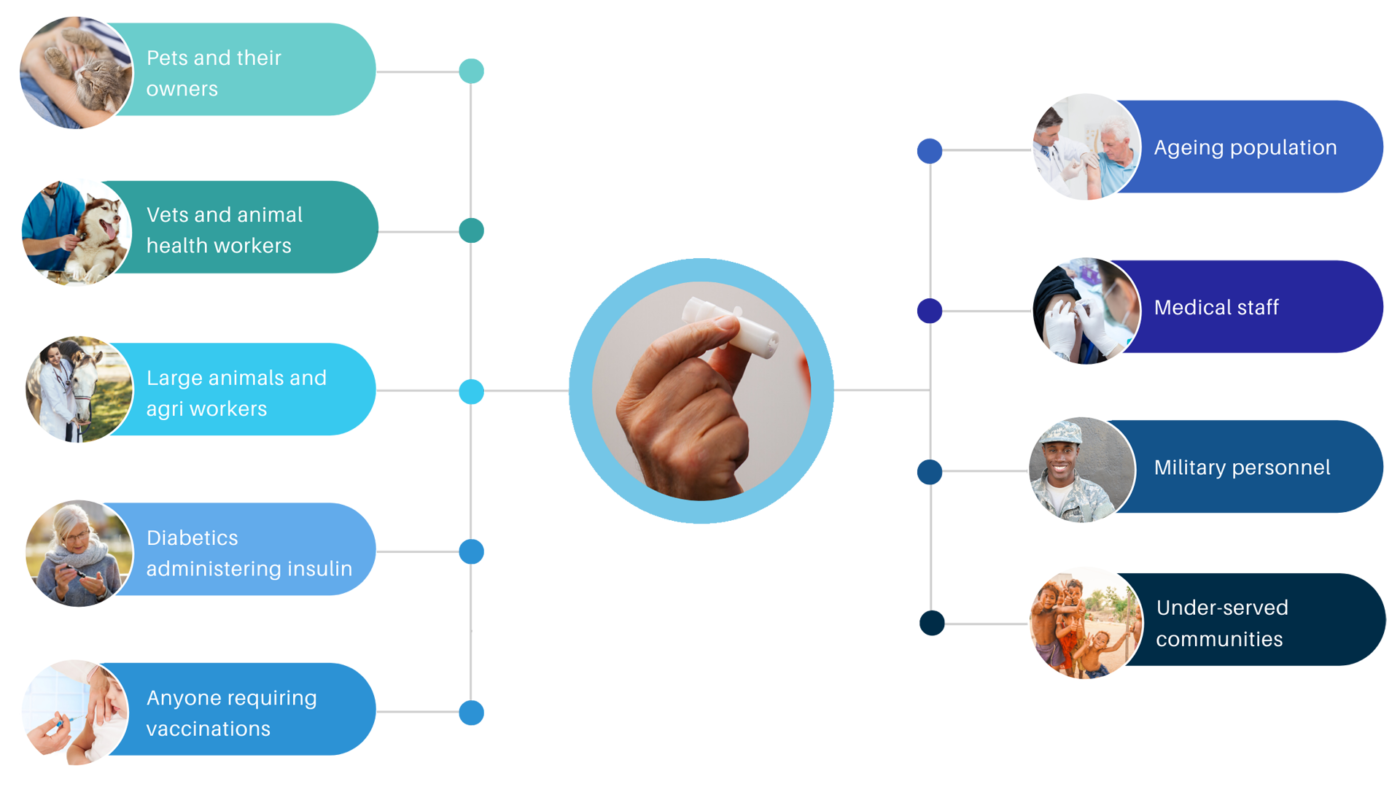 For further details on this investment offering and how to invest, please click below.
LEARN MORE
If you have additional questions, please contacts us.