PKA Micro-Needle Proprietary Technology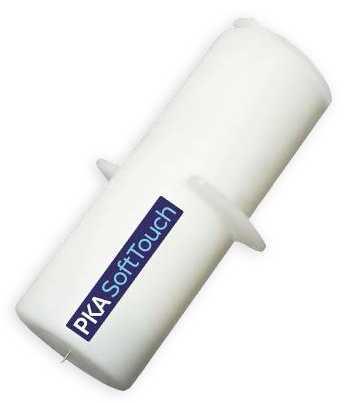 The overall design is simple, functional, and easy to use.
The PKA SoftTouch Micro-Needle incorporates innovative design combined with an ingenious mechanism to achieve simple, painless drug delivery between the skin layers.
This device is the only patented device that will allow the injection of drugs directly into the skin layer. The big difference with a shallow injection is that the skin, which is the largest organ in the body, allows rapid dispersal of the drug into the bloodstream.
Injection of the drug into the skin layers does not disturb the nerve junctions and thereby avoids the sensation of pain. A fact demonstrated in our human clinical trials where patients felt virtually little or no pain at all with the Micro-Needle injection as compared with painful injections using the standard syringe.
All other conventional methods of injecting drugs by injection syringe go through the skin into the subcutaneous tissue and interfere with the nerve endings, causing pain sensation. This result of the injection of drugs into the subcutaneous tissues is thus painful and less direct.
How it Works
This innovative pain-free Micro-Needle technology uses a precisely manufactured, hair-like, thin needle that can penetrate the skin to within the depth of a 1-2 millimeter thick skin layer. Based upon an exhaustive review, we found nothing currently on the market similar to the PKA SoftTouch pain-free Micro-Needle in design or concept.
The needle does not penetrate the nerve endings, thereby causing no pain.
The injected drug is then carried to the bloodstream by the interstitial fluid between the skin layers.
Thereby offering the potential for improving drug bioavailability and reducing injection pain, as well as tissue damage.
We fabricate the needle, and it is explicitly mounted in the center of the device to ensure a 90° angle delivery to prevent the obstruction of the injection channel while penetrating the skin.
STEP 1:
Remove from its sterile wrapper.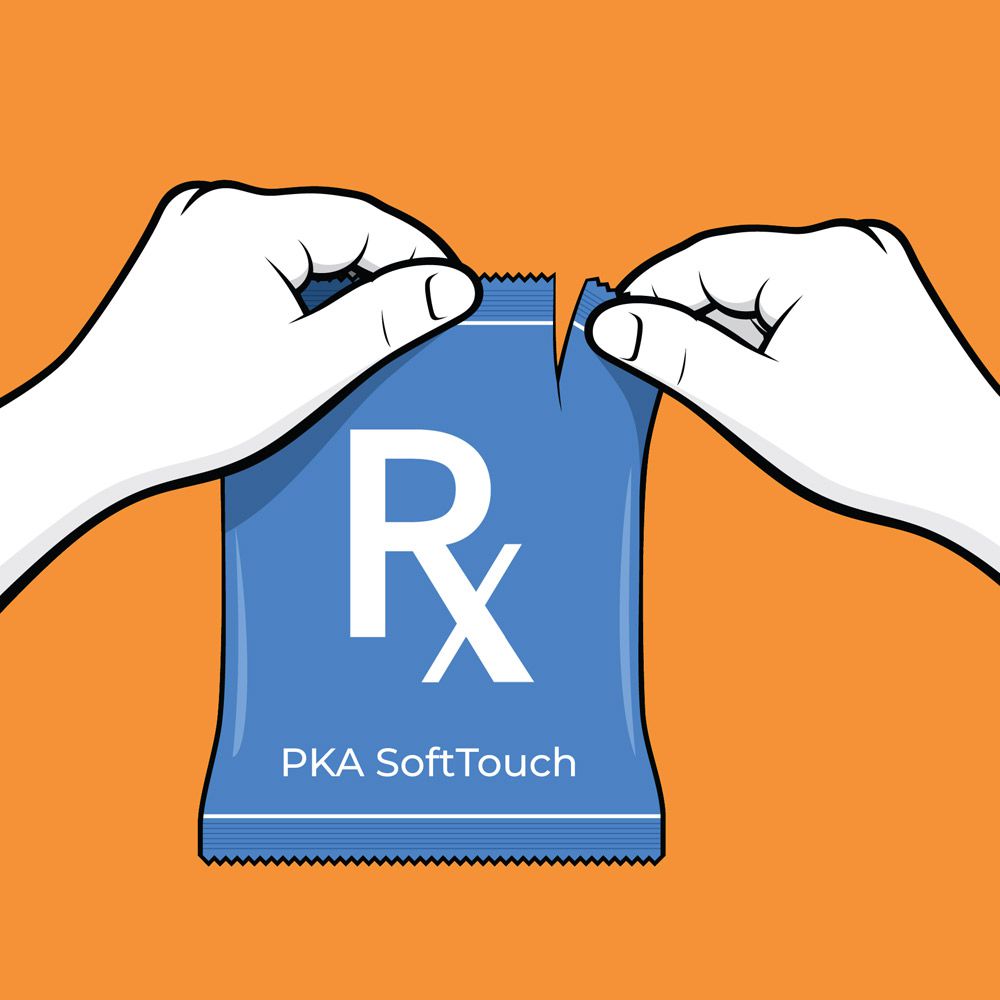 STEP 2:
Remove the Safety Cap.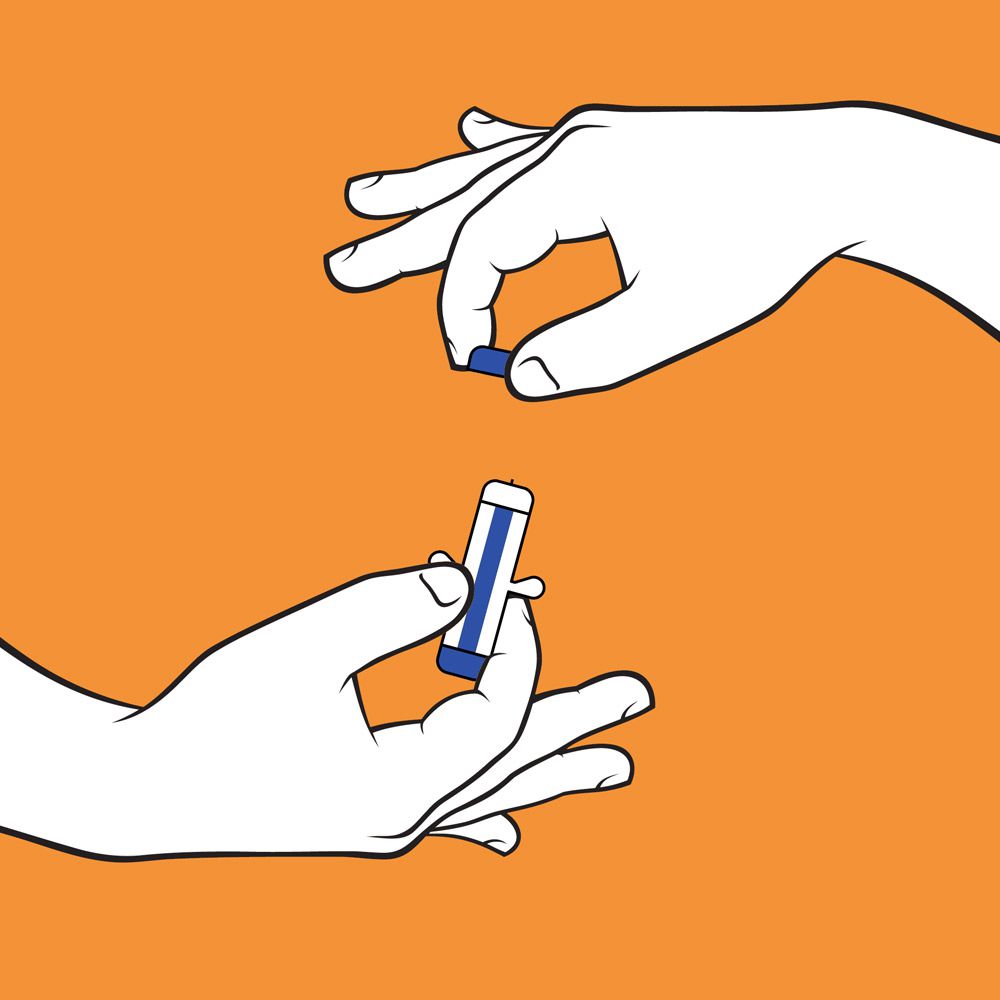 STEP 3:
Place anywhere on the bare skin.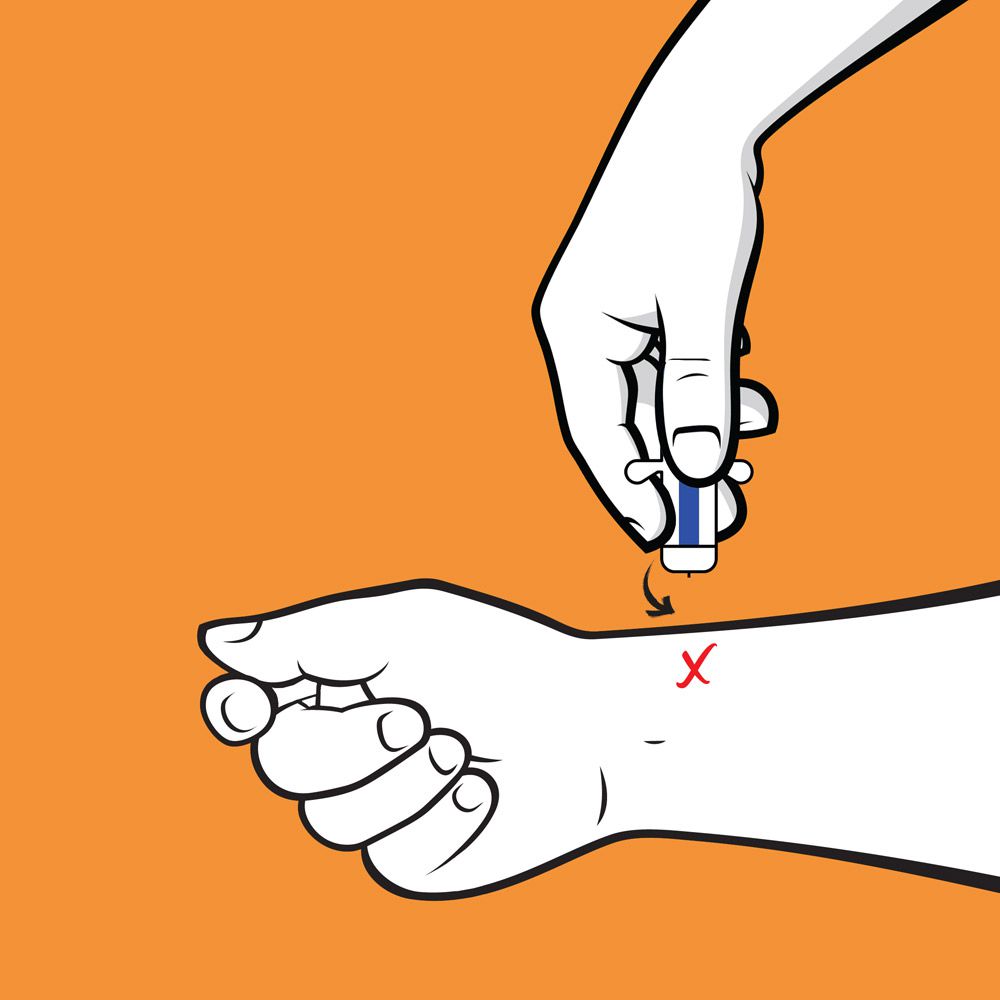 STEP 4:
Gently press with thumb.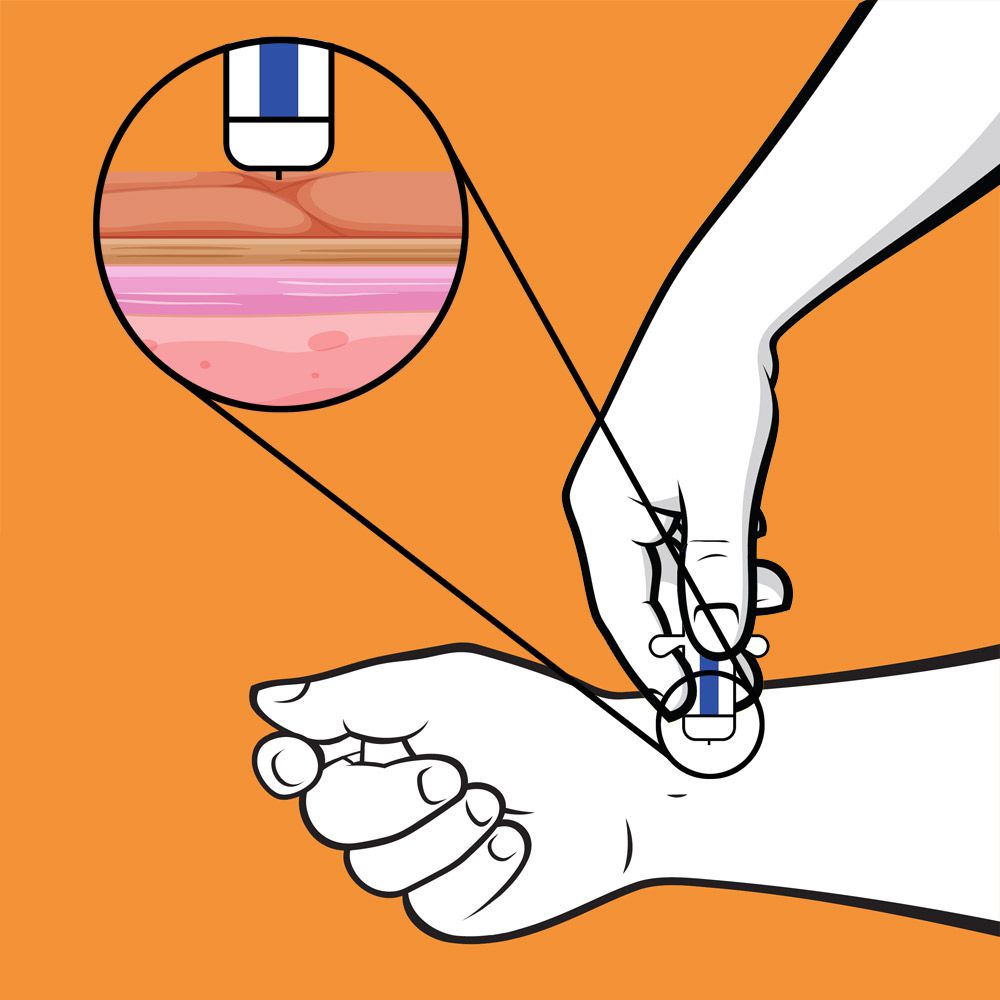 STEP 5:
Remove from the skin.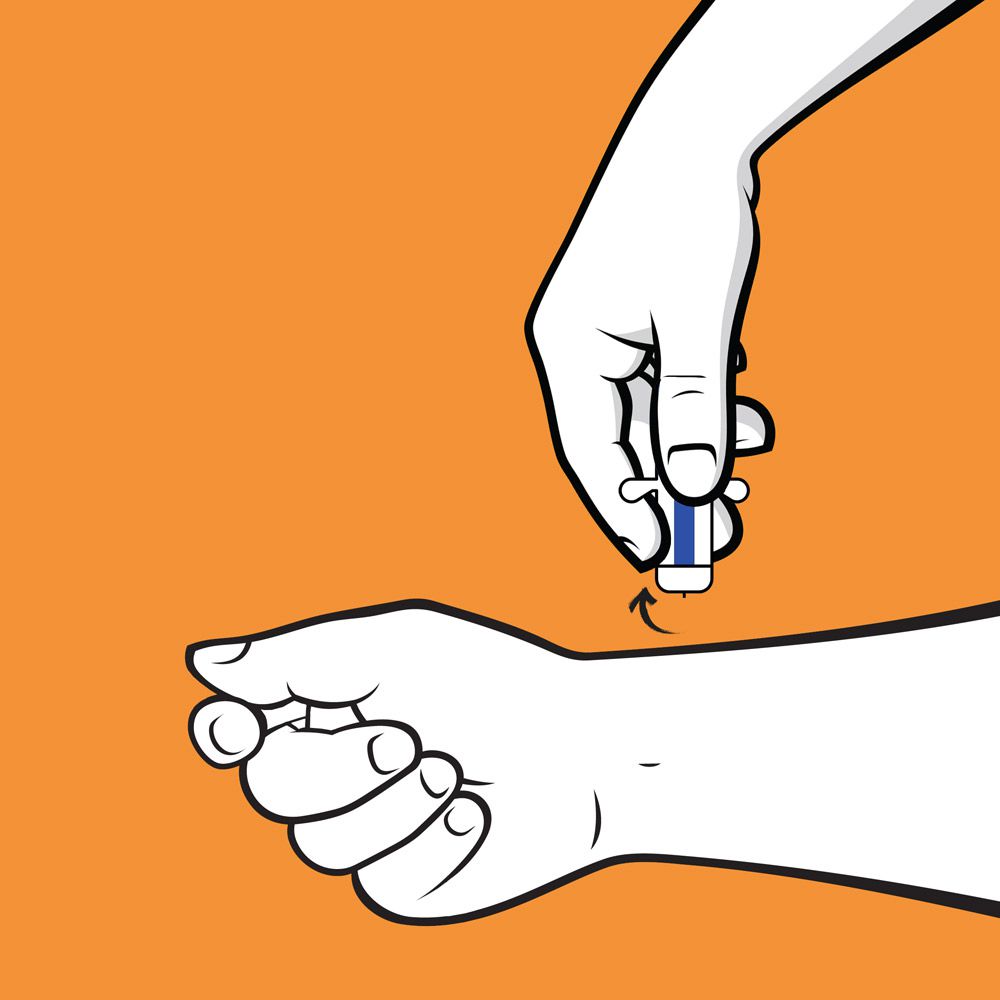 STEP 6:
Disgard in any waste basket.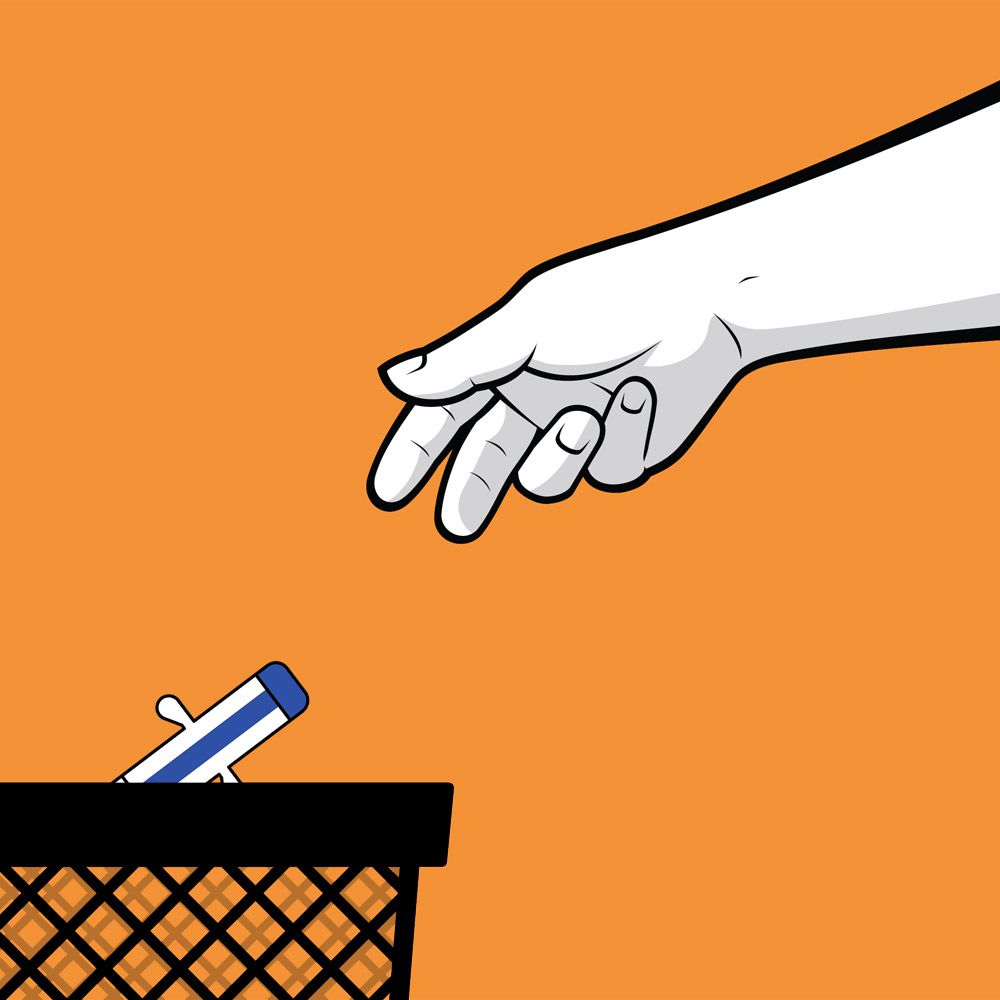 ROOM TEMPERATURE-STABILIZED INSULIN
Dr. Modi has invented a way to reformalize insulin that will stabilize it at room temperature. This achievement would provide an incremental benefit for the micro-needle device, as it will not require refrigeration for an extended period. It allows the user to have a number of these devices in a pocket or purse, for an extended period while they are away from their home and traveling to control their insulin needs.